Reset WiFi Credentials for Smart Faucet
Last updated
Instructions for updating your WiFi network name or WiFi password for the Smart Faucet.
This article includes detailed information on the Smart Faucet, also known as the U by Moen Smart Kitchen Faucet. It also refers to the Moen Smart Water app, also known as the Moen app or the Moen Smart Water Network app.
If you recently received a new internet provider, new router, or if your router configuration changed, you can update your WiFi password and WiFi network name for your Smart Faucet without removing the device from your Moen account.
Tap the Reconnect button on your "Devices" screen in the Moen Smart Water app. This will send you through the original setting up steps you took when you initially set up your Smart Faucet.
You will then need to reset the control box. Hold down the reset button for a few seconds with a paperclip. You should hear one beep immediately and then another one a few seconds later.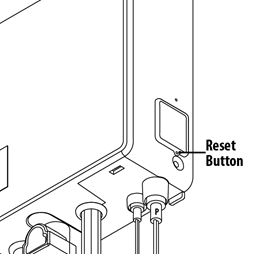 If you hold down the reset button too long (a third set of beeping) then all of your history will be lost.